How to Text the Police for Help in China?
发表日期:2017-07-05 小编:系统管理员
How to Text the Police for Help in China?
外国人也可以发短信报警?记住这些就够了
What do you do in an emergency situation in China when you are unable to call the police? Did you know that you can text the police? Here is when you should text the police, and what you should write:
当外国人在中国遇到紧急情况,却无法打电话报警的时候怎么办?事实上,你还可以发短信报警。一起来看看详细指引:
When should I text the police?
什么时候需要发短信报警?
There a number of special situations in which it is better to text the police than to call them. These include:

在以下情形中,发短信是比打电话更合适的报警方式:
During a robbery on a public bus

公交车遭遇劫匪

In cases of abduction and kidnapping

遭遇劫持或绑架

When you are in a dangerous place with gambling, prostitutes, drugs, etc.

身处赌博、卖淫、吸毒等危险环境中

Any other situation when it is unsafe to speak on the phone

不方便电话语音报警的其它情况
How do I text the police?
怎么发短信报警?
To text the Chinese police, send an SMS to 12110 + your city's three-digit area code. For example, those in Beijing would text 12110010, and those in Zhengzhou would text 12110371.
Don't know your area code? Check this website and there is a list of the area codes of China's major cities: https://www.travelchinaguide.com/essential/area_zip/
报警时,需将短信发送至12110加上所在城市的后3位数区号。例如北京地区需要发送到12110010,郑州地区发送到12110371。
If your area code is only two digits, then add a zero to the beginning like the Beijing example.
如果城市区号是两位数,在前面加上数字0即可。可参考北京区号。
The SMS should be as brief as possible and should include the nature of the incident, your location, and the time. The text should include your address and apartment number if the crime is happening in your home.
报警短信要尽可能简短,内容需要包含事故类型、地点以及时间。如果犯罪事故发生在你家中,短信还需要包括你的住宅地址和门牌号。
For example, if there are thieves in your Shenzhen home you can text, "Shenzhen, Cuizhu Lu (Luohu District), Jinfu Building, 15F, Unit 1503, there is a thief."
举例来说,你住在深圳,家中遭遇小偷,报警短信可以这样写:"深圳,翠竹路(罗湖区),金福大厦,15楼,1503,家有小偷。"
We believe you should send the text in Chinese if you can, but send it in English if you have no other option—translation software is now easily available and the police should be able to translate your message in an emergency situation.
如果能写中文,最好写中文,实在不会的话,英文也行——现在的翻译软件唾手可得,如果遇到紧急情况,警察也可以把你的英文短信翻译过来。
It is best if the SMS is sent to the police several times and also sent to family and friends who are able to call 110 for a direct line to the police.
最好将报警短信给警方多发几次,同样也将短信发给亲友们,他们能帮你直接拨打110。
If the police receive an SMS asking for help, they will respond to the text in a timely manner to confirm receipt. The sender should make sure they receive confirmation from the police when they text for help. Make sure your phone muted if you are dealing with an abductor, a thief, or any other kind of dangerous person.
使用短信报警时,接警员在接到短信后,会及时向发信人回复确认收到短信。所以报警人也要及时关注手机短信,确认是否收到回复。当与绑匪、窃贼等罪犯周旋时,谨记需要将手机调为静音模式。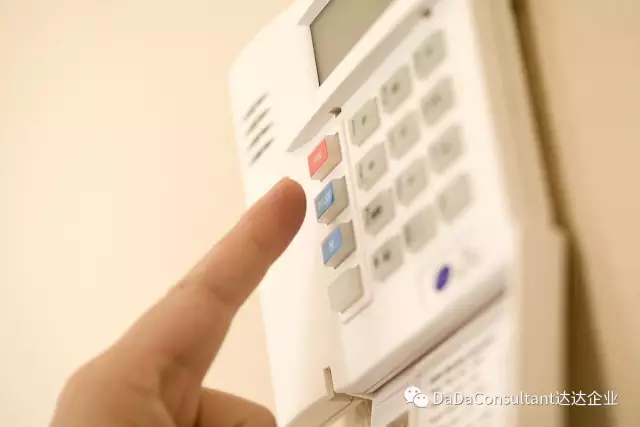 The Chinese police highlight that texting 12110 should only be done in special circumstances. It is better to directly call 110 in an emergency situation.
警方强调说,给12110发送报警短信是一种辅助性、非紧急报警求助方式。遇到紧急情况,最好直接拨打110。
Source: KeyToMainland, CCTV News